MEET DUKE
YOUR NEW FAVORITE HAND MASSAGER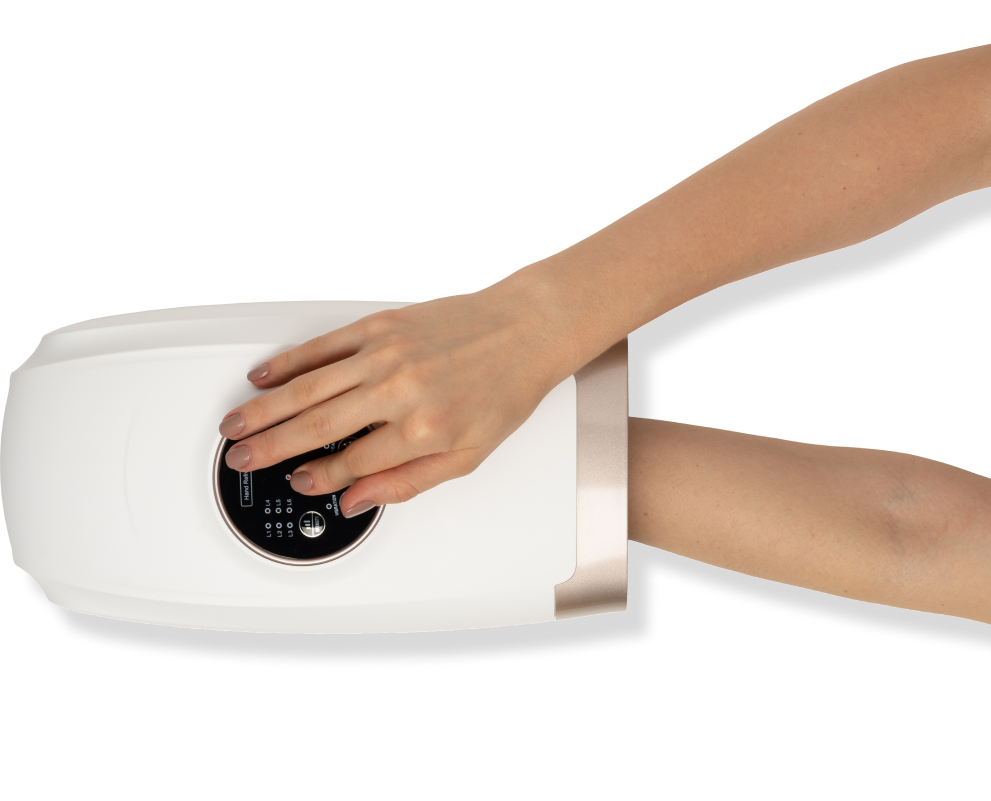 MEET DUKE
YOUR NEW FAVORITE HAND MASSAGER
Duke - Hand Massager
$99.95 USD
Hand pain relief. A customizable 15-minute massage is all it takes to feel relief. 
Your new cordless compression therapy hand massager helps to ease hand stiffness and joint pain. Wave-like compression surrounds the entire hand and wrist for ultimate relief. 
This heated hand massager is great for those with arthritis, carpal tunnel, or tired, aching hands. 
30 day returns + discreet free shipping
Wireless & Rechargeable
6x Massages & 6x Intensity Levels
Adjusts to All Hand Sizes
Fully Customizable Massage
Heats to 115°
4 Hour Battery Life
A simple ritual with big benefits.
Research has found 15-minute hand massages can offer major relief.
Soothe aches and pains
The Arthritis Foundation says hand massage can reduce hand pain up to 57%.
Improve joint flexibility
Gentle acupressure and heat improves tissue elasticity & joint function.
Reduce inflammation & swelling
Compression massage increases circulation which eases joint inflammation.
Relieve stiffness & cramping
Increased circulation may help you beat morning stiffness.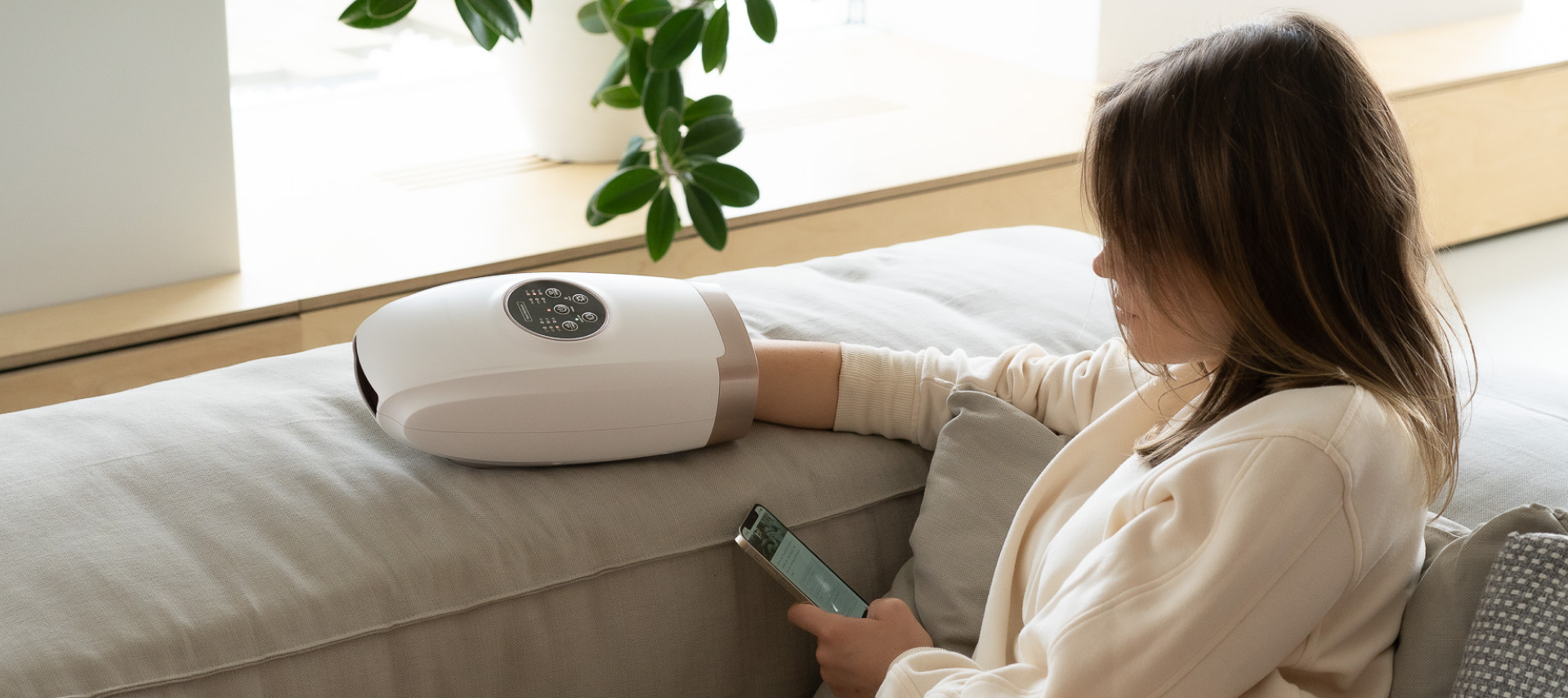 "Well worth the investment!"
"I am so pleased with this massager! My hand stiffness used to be unbearable. Using it every night has eased my arthritis pain in both hands. A great deal."
Built to last. Designed for relief.
Wave-like compression
Whole-hand compression therapy helps soothe aching hands & wrists.
Heated hand massage
Duke gently warms to 115° to aid muscle relaxation.
Customizeable massage
Adjust pressure levels with 6 massage intensities & 6 patterns.
Fits every hand size
The massage chamber adjusts to every hand size. Perfect fit everytime.
Designed for relief, recovery & relaxation
Enjoy a fully customizable hand massage, anywhere, anytime.
Compression
Heating
Vibrating
Rechargeable 4 hour battery
Relaxing Stress Reliever
Portable hand relief
Essential Reading
Explore the blog and the many science-backed benefits of regular hand massage.
"A must if you work with your hands"
"I'm a potter, working 7 hours at a time, my wrists and hands have been battered over the years. Using this massager for 20 minutes on both hands is so relaxing and relieving. I've found myself reaching for it after every workday and telling colleagues."
Happier hands, we guarantee it
Not satisfied? Send it back within 30 days for a full 100% store credit.
Sign up for 10% OFF your first order?
Sign up for exclusive promotions.
By sharing your email address, you agree to our privacy terms.