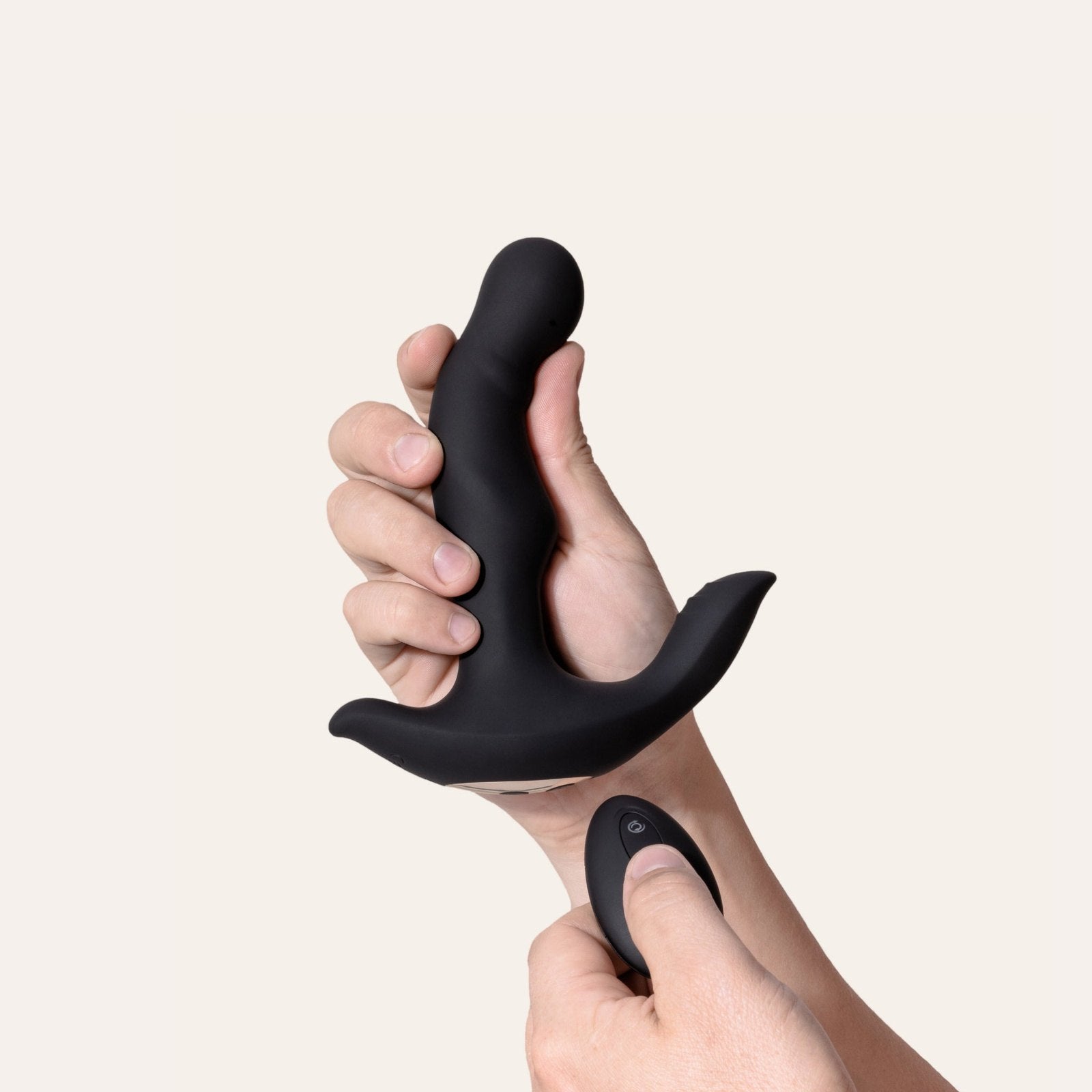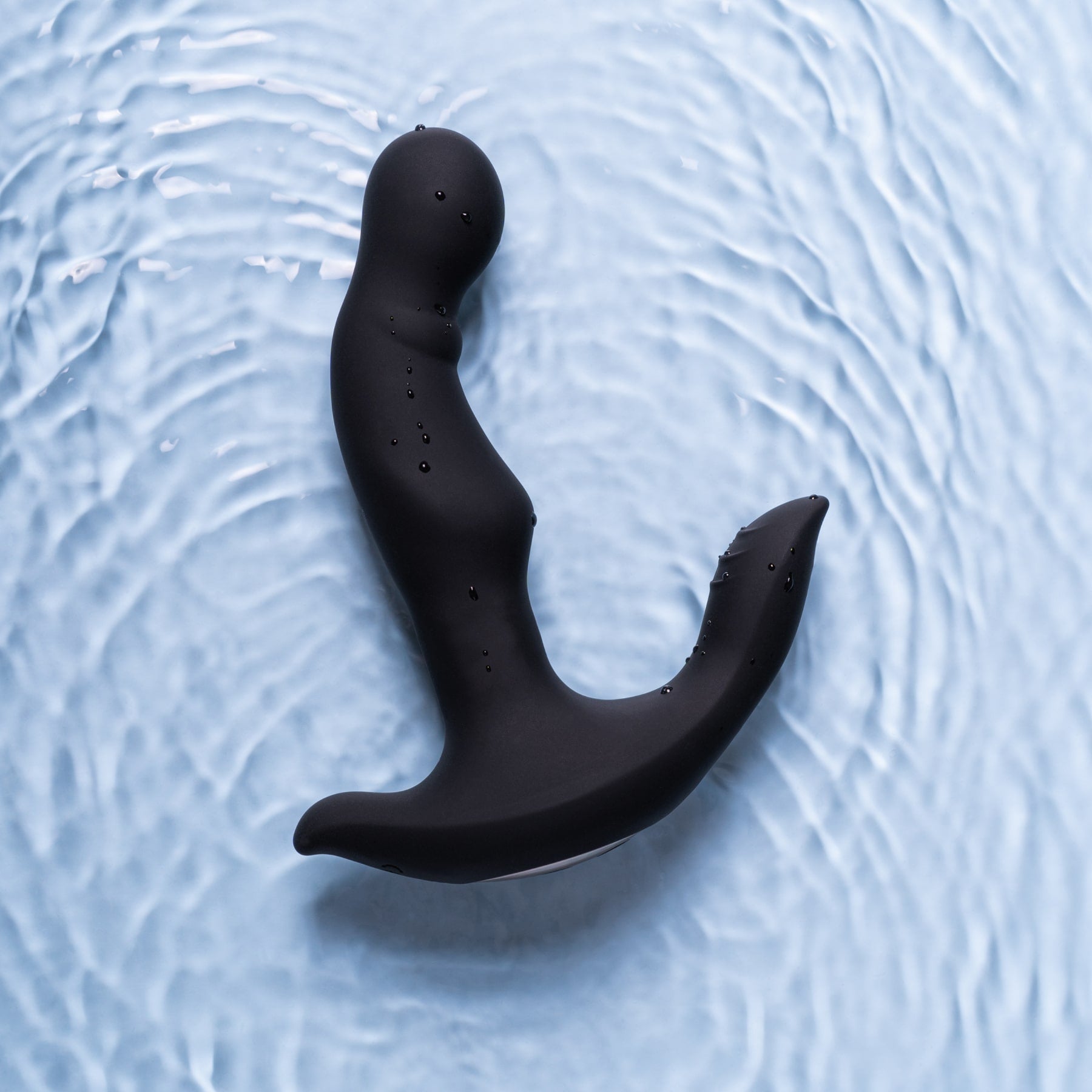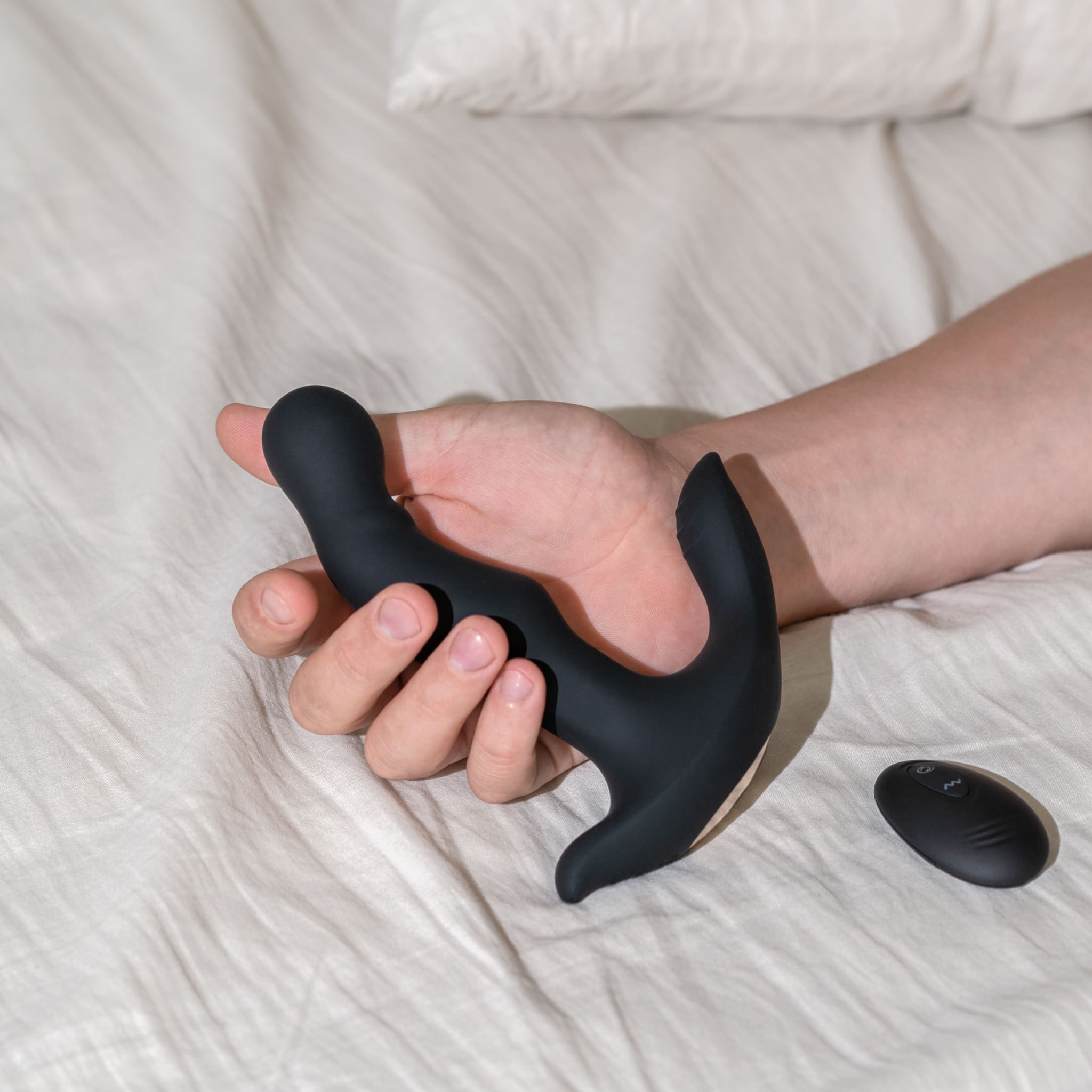 Wake - Remote Prostate Massager
$69.69 USD
This hands-free vibrating prostate massager is your key to next-level prostate orgasms. Thoughtfully designed to hit the spot and stay in place, our prostate vibrator delivers. Awaken this pleasure point with 10 remote-controlled pulse patterns and 360° rotating base.
30 day returns + discreet free shipping
360° rotating beads
10 vibration patterns
Hands-free prostate massager
Medical-grade silicone & ABS
Details
Specifications
○ Medical Grade Silicone + ABS ○ 10 pulse patterns ○ 5 inches of insertable length ○ Dual motors ○ Flexible perineum stimulator & base stimulator ○ Waterproof ○ Cordless, remote-controlled & USB rechargeable ○ Charge time: 1 hour ○ User time: 1 hour at highest settings ○ Max. Noise Level: >50dB Includes: Vibrator, remote control, and USB charging cable
How to use
How to use Wake will arrive in standby mode. To turn the vibrator on, hold down the power buttons for 3 seconds. To use a motor independently, hold down only the corresponding button. (Top button = vibration speed Bottom button = base stimulator) To flip through pattern and speed settings, simply click the corresponding button. To use the remote for the first time, pull the tab on the remote to activate the battery. To turn off the vibrator, hold the power buttons down again for 3 seconds. For tips on using a prostate massager, read our prostate massager use guide. Charging & Battery For the best charge, use the included charging cable and USB wall adapter. It can take up to 2 hours for the device to fully charge. To support battery longevity it's best to keep the device charged and avoid total battery drainage. To increase vibrator lifespan, we recommend charging the device after every use. This also keeps the vibes at max intensity.
Return policy
Don't worry we've got your back bestie.
○ Always free shipping ○ Always carbon neutral shipping ○ Always discreet shipping & payment processing ○ 30-day returns for store credit on all products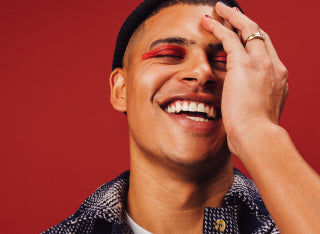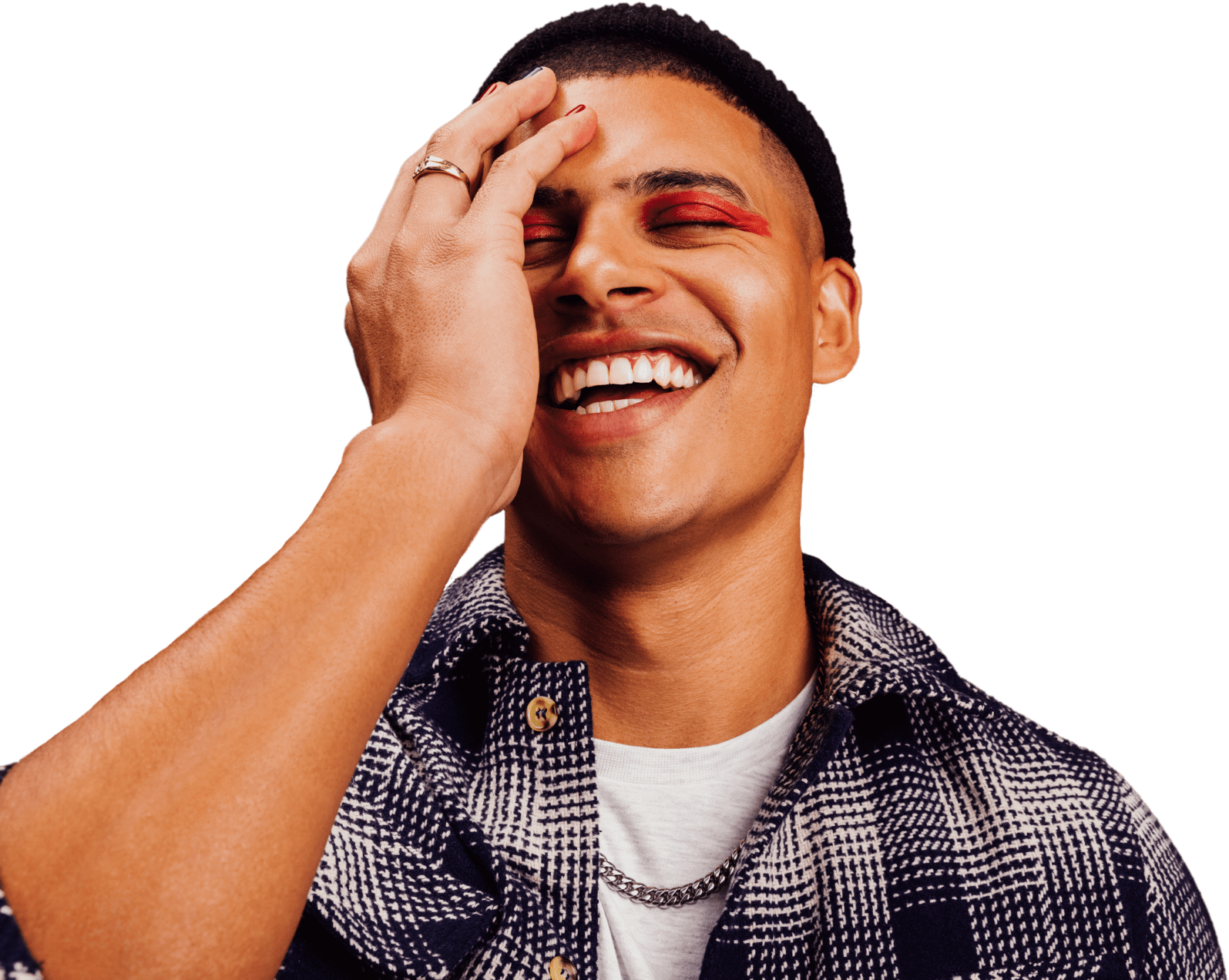 BerryLemon hits the spot
USB rechargeable
The gift that keeps on giving
100% waterproof
Meet your new shower buddy
Remote controlled
Enjoy the ride. Go hands-free.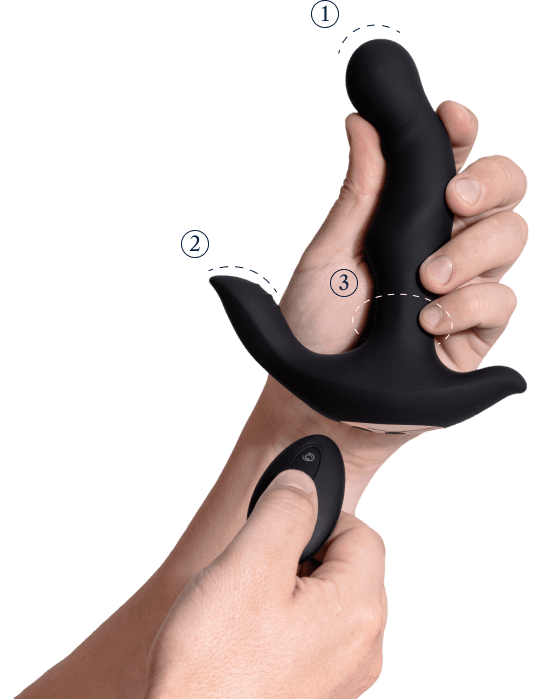 ANGLED TO HIT THE SPOT
The slight head curve was designed specifically for prostate stimulation.
EXTERNAL PERINEUM STIMULATION
Designed to cradle and stimulate the perineum to intensify orgasms.
ROTATING BASE STIMULATOR
360° rotating beads at the base for added pleasure.
We make it easy to liberate your pleasure
waterproof
rechargeable
remote controlled
Frequently Asked Questions
Good stuff!
I'm impressed. Perfect shape, it stays in place, and the remote is a perfect addition. 10/10
Lots to enjoy
I enjoy the rotating internal base, and the flexiablity of the outside base. It really does stay in place when you have it in. Use lots of lubricant and even a latex condom helps too.
hits the spot
this toy is an amazing prostate massager. almost blissful. i espcially love the remote.
Hands free orgasms galore....
I've had this massager for going on 4 weeks now. After adjustment I can say I'm very impressed. I've achieved hands free orgasms multiple times. There is a learning curve when trying a prostate toy at first. But boy, when you get the hang of it, it's almost addicting. I give this 5 stars.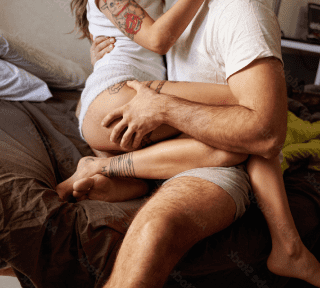 Discreet delivery
Premium Quality, Always
100% Happiness Guarantee
Private & Secure Order
Essential Reading
We're committed to offering evidence-based, modern sex education for all. We think these articles may interest you.
Want 10% OFF your first BerryLemon order?
Sign up for exclusive promotions and first access launch details.
Choosing a selection results in a full page refresh.