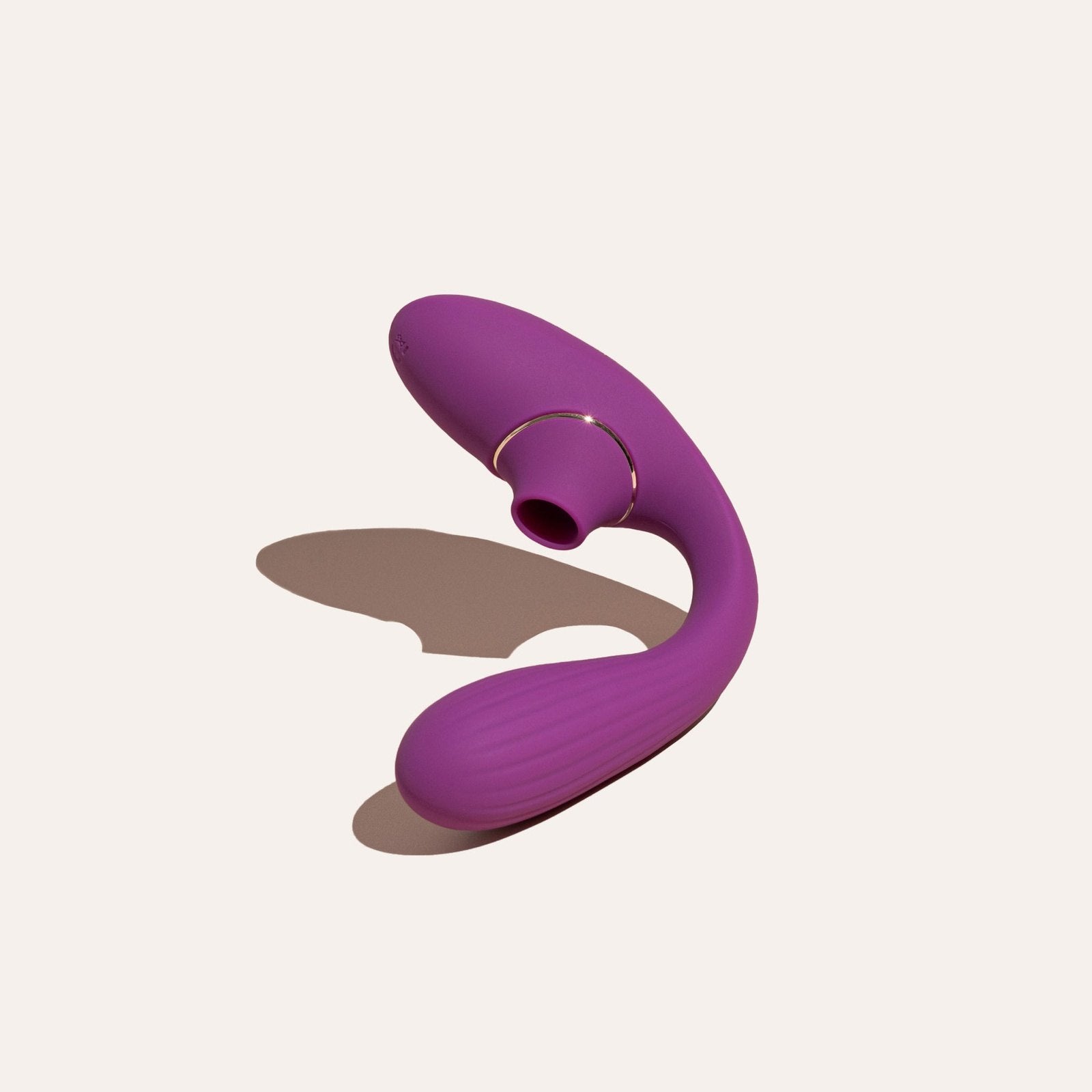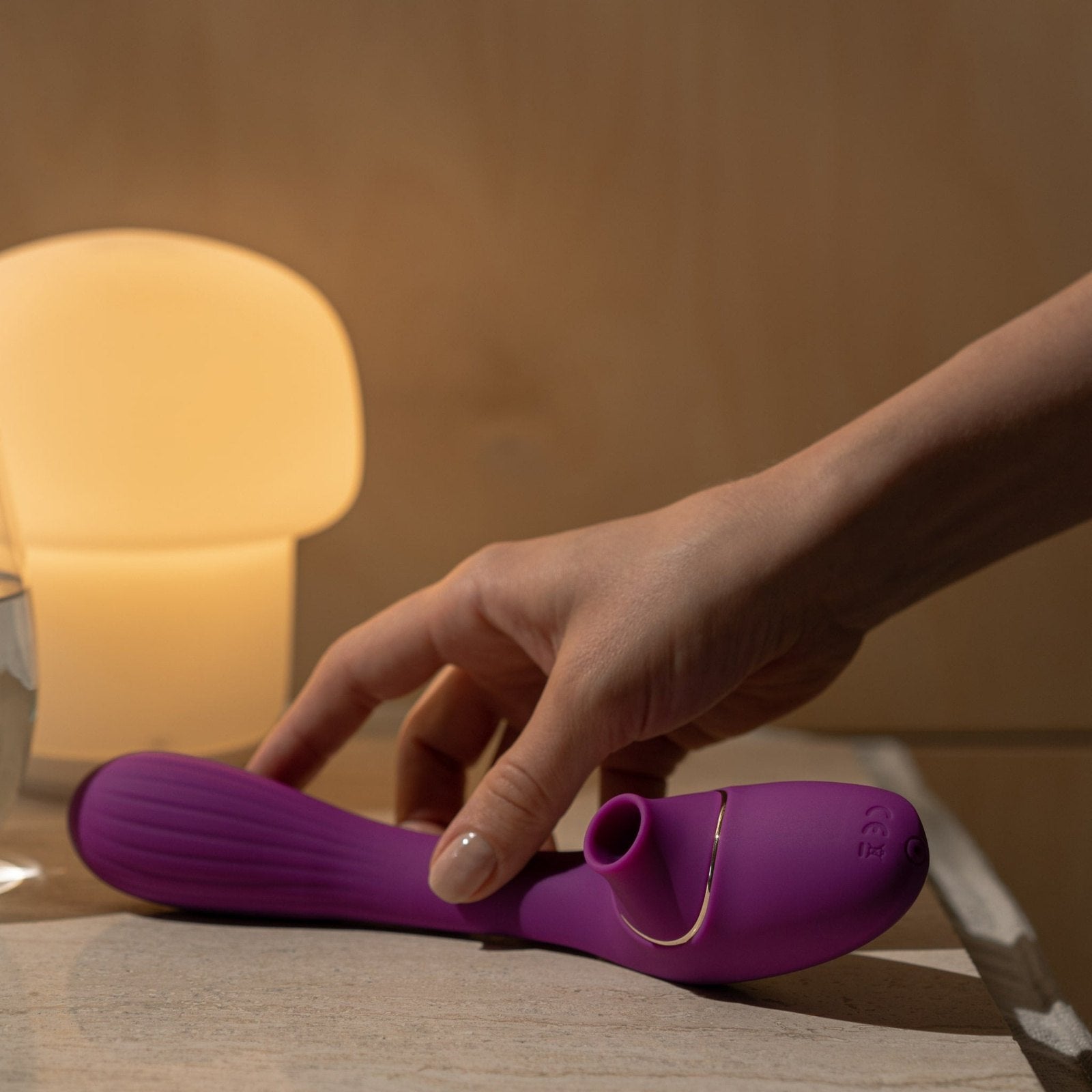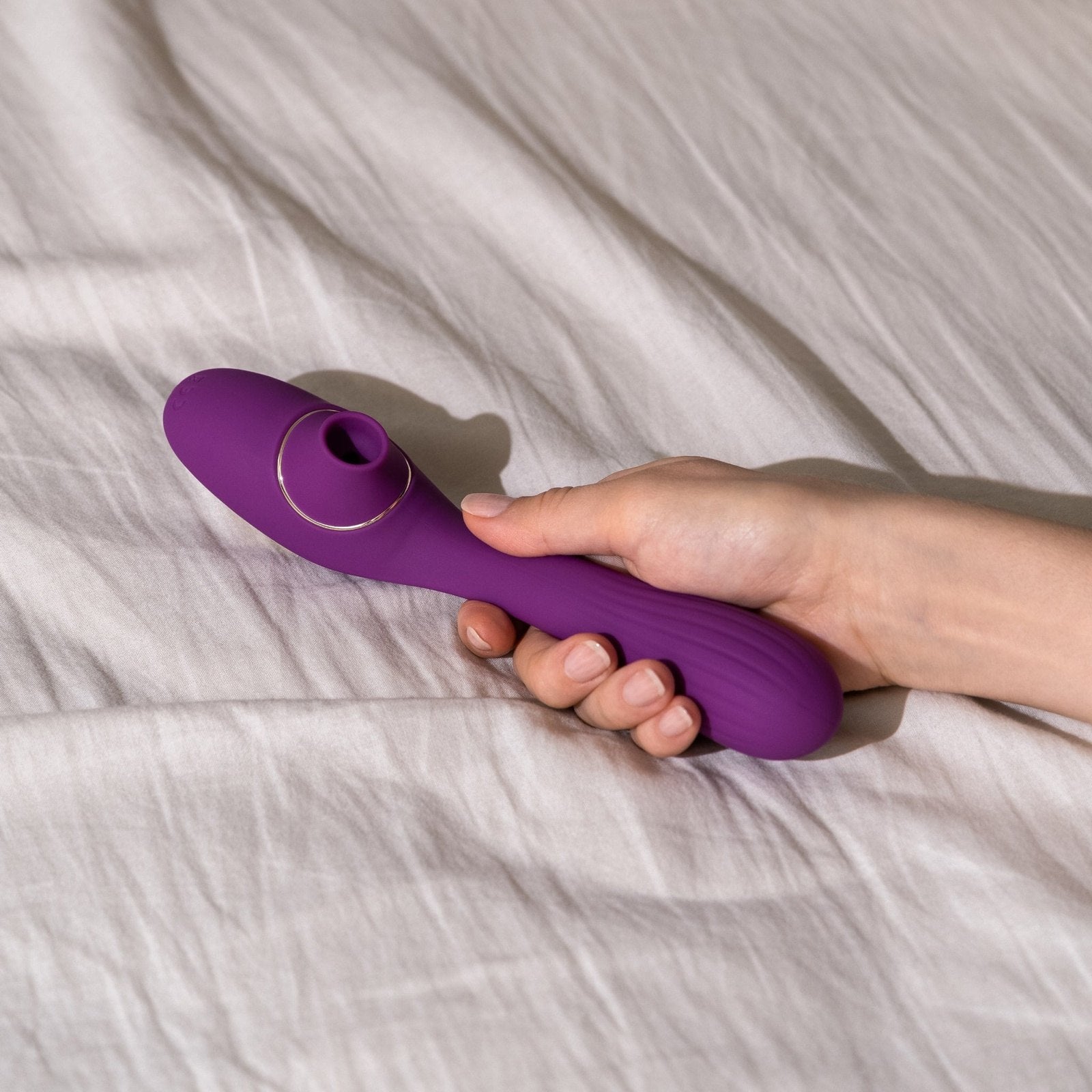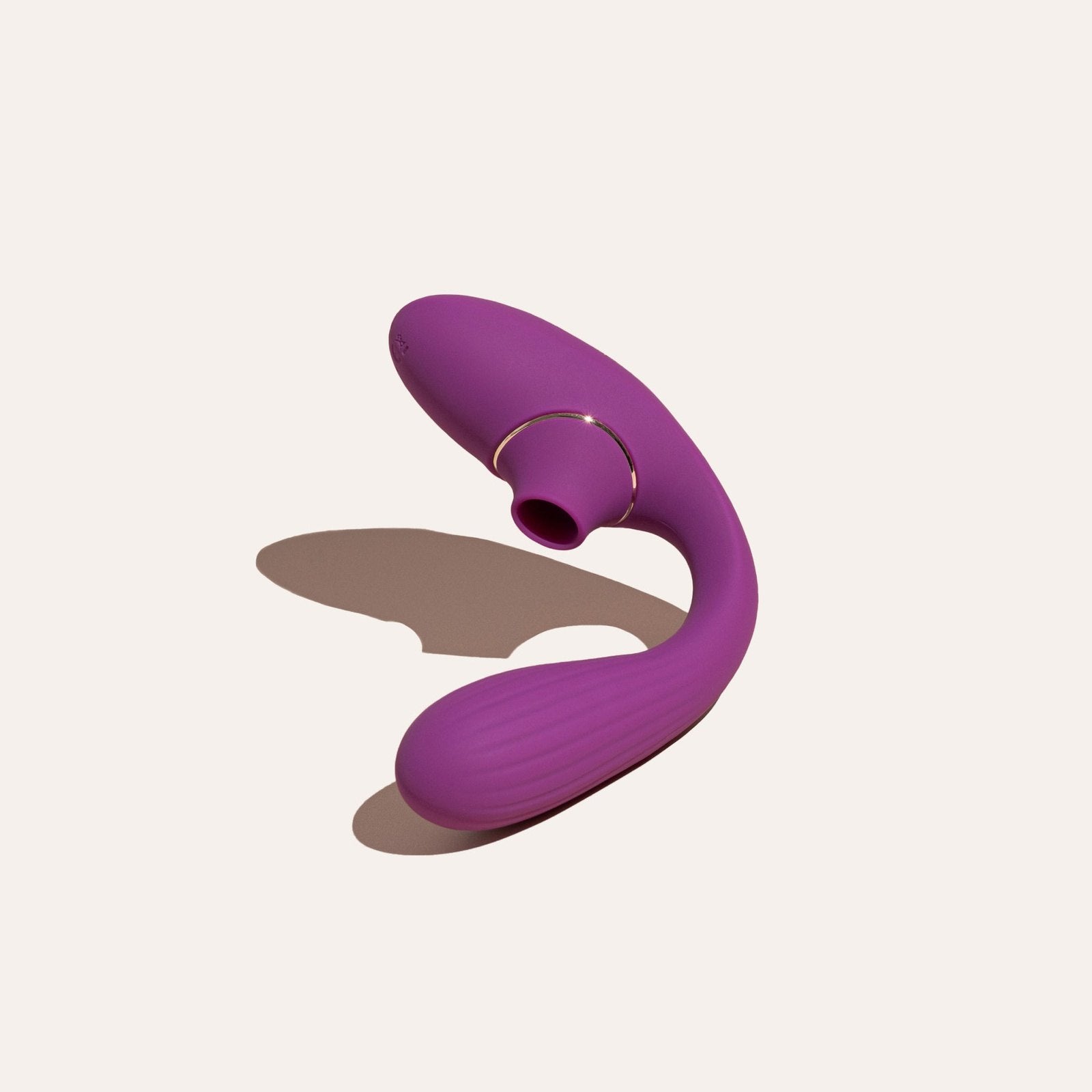 Aura - Clit Sucker Dual Vibrator
$69.69 USD
Part clit sucker and part vibrating dildo — Aura's dual motors, and 7 pulse patterns excite externally and internally. Our unmatched toy flexibility allows you to play favorites and work them angles. This is the versatile bedroom powerhouse you've been looking for.
30 day returns + discreet free shipping
Internal & external use
3 speeds & 7 patterns
3-in-1
Medical-grade silicone
Details
Specifications

○ Medical Grade Silicone + ABS ○ 7 pulse patterns & 3 speeds ○ 5.5 inches of flexible insertable length ○ 1-inch sucker opening for maximum clit stimulation ○ Waterproof ○ Cordless & USB Rechargeable ○ Dual motors ○ Charge time: 1 hour ○ User time: 1 hour at highest settings ○ Max. Noise Level: >50dB Includes: Vibrator and USB charging cable
How to use
*How to use* Aura will arrive in standby mode. To turn the vibrator on, hold down the power buttons for 3 seconds. To use a motor independently, hold down only the corresponding button. (Top button = clit sucker. Bottom button = vibrating dildo.) To flip through pattern and speed settings, simply click the corresponding button. For tips on using a clit sucker and a vibrating dildo, read our clit sucker use guide and dildo use guide. Aura is 100% IPX7 waterproof so feel free to bring this powerhouse into the bath or shower with you. To turn off the vibrator, hold down the power buttons again for 3 seconds. *Charging & Battery* Before using the vibrator, fully charge the device. For the best charge use your included charging cable and USB wall adapter. Charging takes about 1 hour for the device to fully charge. To support battery longevity it's best to keep the device charged and avoid total battery drainage. We recommend charging the device after every use. This keeps the vibes at max intensity, as the battery wanes, so will the vibration. """
Return policy
Don't worry we've got your back bestie.
○ Always free shipping ○ Always carbon neutral shipping ○ Always discreet shipping & payment processing ○ 30-day returns for store credit on all products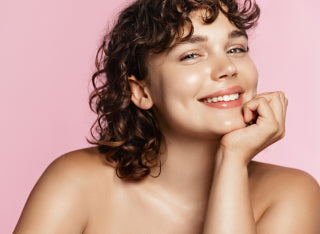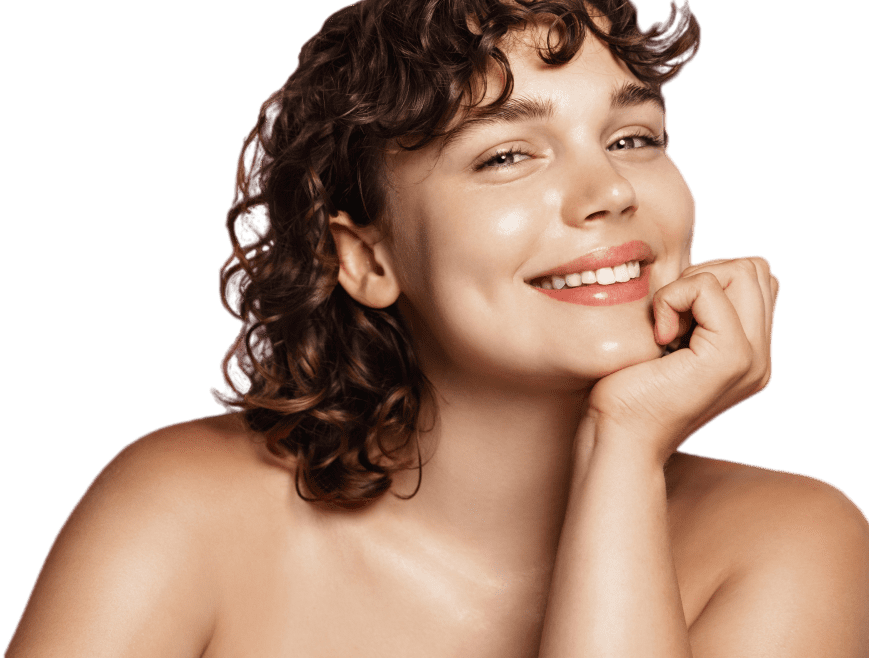 BerryLemon hits the spot
10 pleasure pulse patterns
Patterns range from teasing to mind blowing
USB rechargeable
The gift that keeps on giving
Internal & external use
Flexible body for versatile use
THRILLING AIR PULSE TECHNOLOGY
Air pulsations embrace the clitoris to both thrill and delight.
FLEXIBLE & VERSATILE BODY
Work your angles, play favorites, dual stimulate or tease with one end, and usher in an encore with the other. This bendy vibrator knows no bounds.
DUAL, INDEPENDENTLY CONTROLLED MOTORS
At the click of a button, motors may be used simultaneously or independently. Choose your own adventure.
Level up your self-pleasure ritual
waterproof
rechargeable
dual use
Frequently Asked Questions
Game changer wow!
Aura is unlike anything I've ever used before. When I say this thing is powerful, I mean powerrrrrful! I love the flexibility too. Adding Aura to my self-care routine has probably been the best thing I've done for myself all year. For me, this is a sexual wellness essential. I love it!
Star
Excellent toy, easy to use gets the spot
I bought this as a gift to my wife; she absolutely loves it!
Holy Cow!
Far exceeded my expectations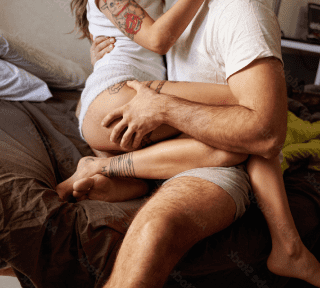 Discreet delivery
Premium Quality, Always
100% Happiness Guarantee
Private & Secure Order
Want 10% OFF your first BerryLemon order?
Sign up for exclusive promotions and first access launch details.
Choosing a selection results in a full page refresh.