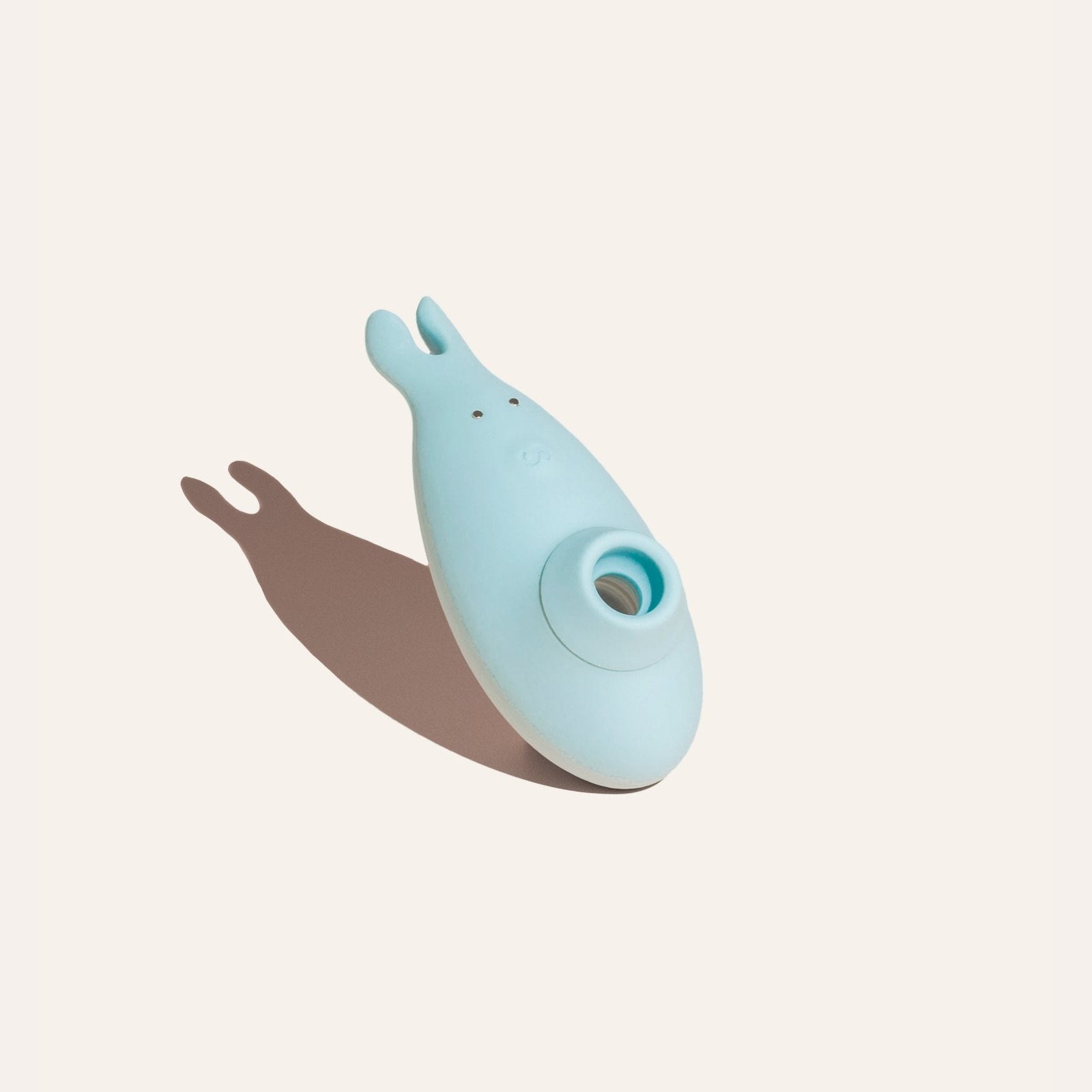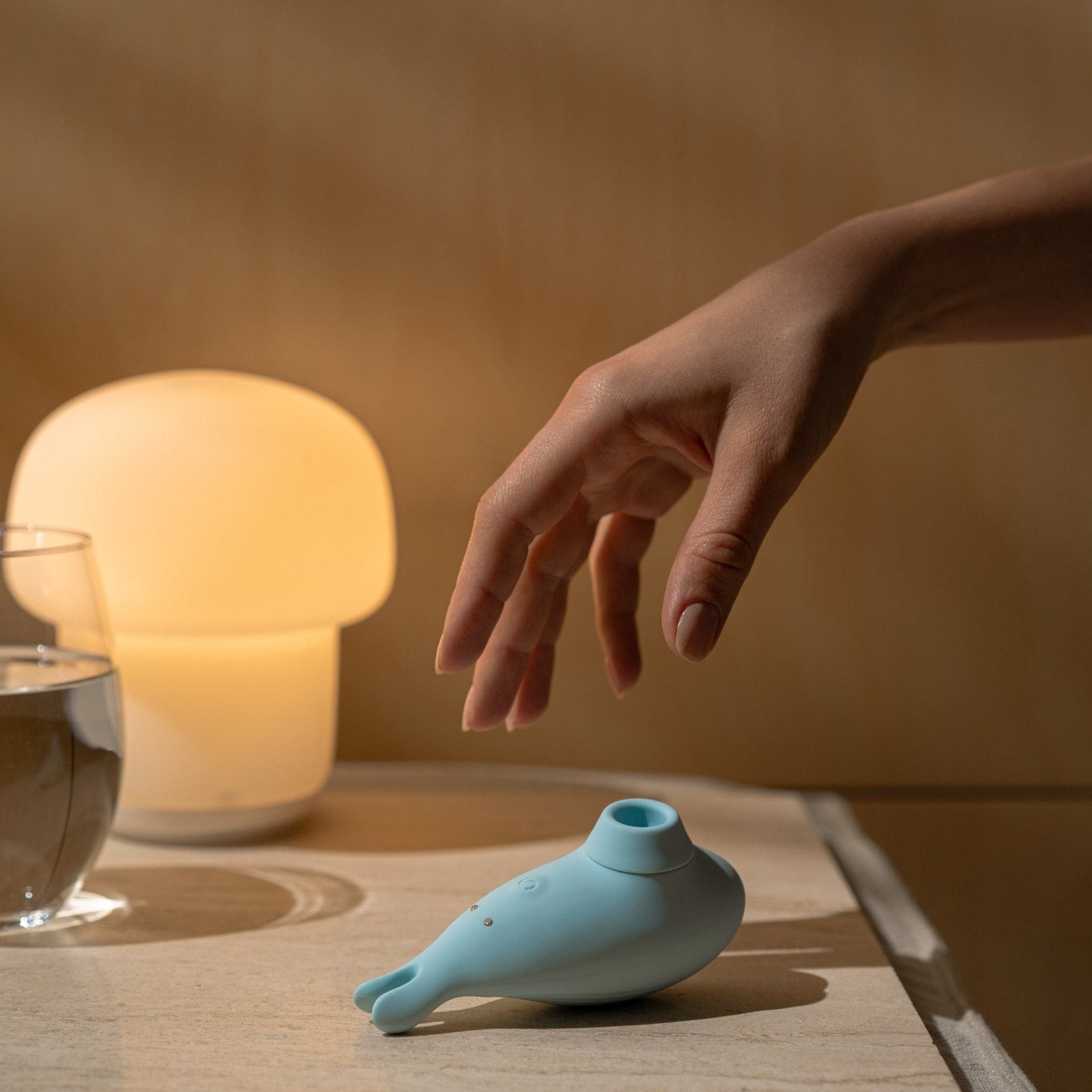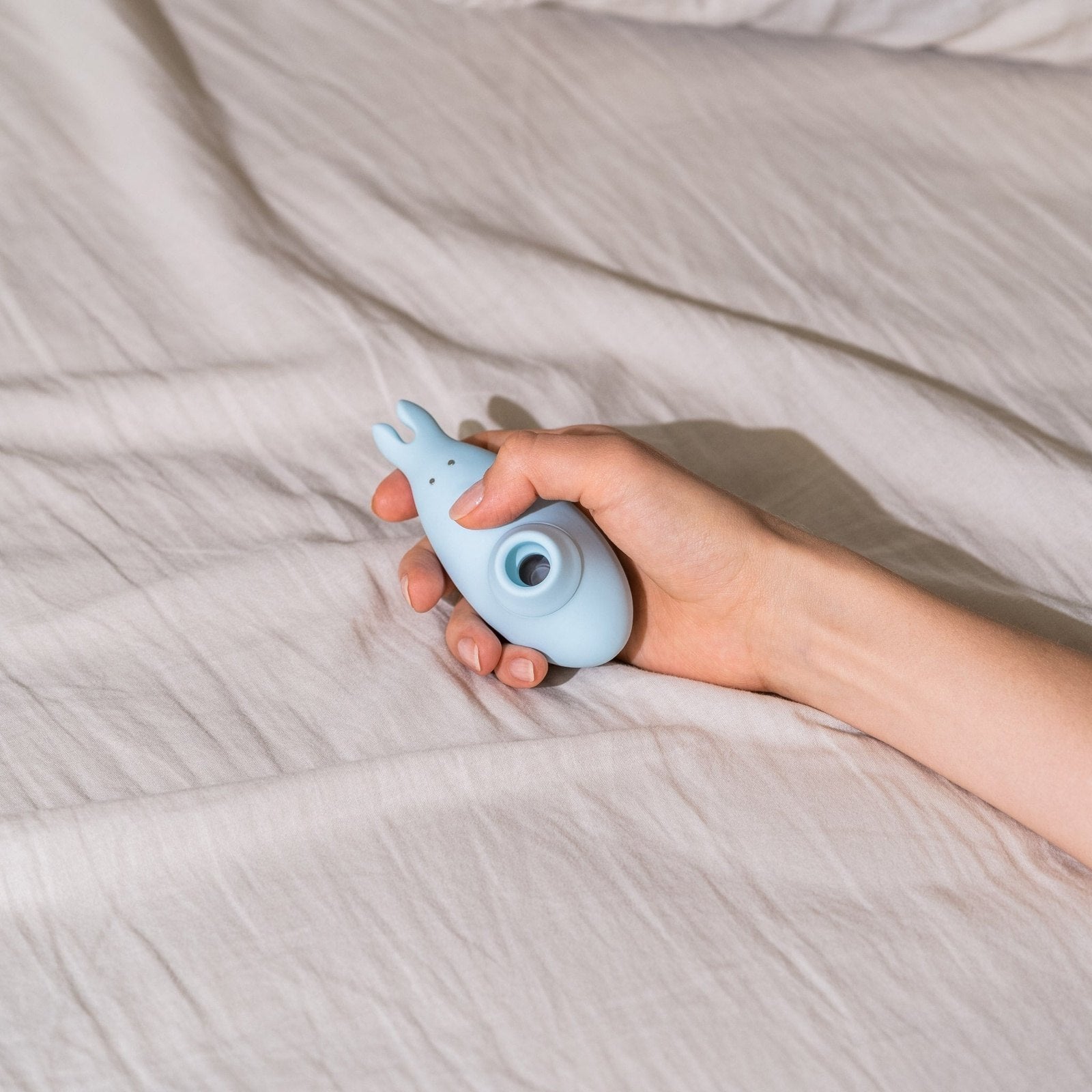 Kai - Compact Clit Sucker
$55.55 USD
Ascend through 7-speeds as this clit sucker surrounds the clitoris with gentle air pleasure pulsations. Great for those who love oral sex --but, this all-encompassing stimulation is something you've never felt before.
30 day returns + discreet free shipping
Air pulse technology
7 pulse patterns
Clitoral stimulation
Medical-grade silicone & ABS
Details
Specifications
○ Medical Grade Silicone + ABS ○ 7 pulse patterns ○ 1-inch sucker opening for maximum clit stimulation ○ Waterproof ○ Cordless & USB Rechargeable ○ Charge time: 1 hour ○ User time: 1 hour at highest settings ○ Max. Noise Level: >45dB (our quietest vibe) ○ Includes: Vibrator and USB charging cable
How to use
How to use Kai will arrive in standby mode. To turn the vibrator on, hold down the power button for 3 seconds. To change the pulse pattern or speed setting, simply click the power button again. For tips on using a clit sucker, read our clit sucker use guide. To turn off the vibrator, hold down the power button again for 2 seconds. Charging & Battery Before using the vibrator, fully charge the device. For the best charge use your included charging cable and USB wall adapter. Charging takes about 1 hour for the device to fully charge. To support battery longevity it's best to keep the device charged and avoid total battery drainage. We recommend charging the device after every use. This keeps the vibes at max intensity, as the battery power wanes, so will the vibration power.
Return policy
Don't worry we've got your back bestie.
○ Always free shipping ○ Always carbon neutral shipping ○ Always discreet shipping & payment processing ○ 30-day returns for store credit on all products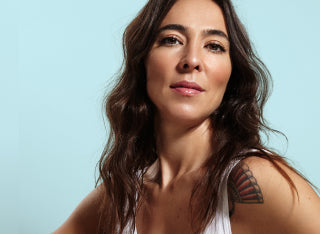 BerryLemon hits the spot
USB rechargeable
The gift that keeps on giving
Gentle but powerful
Patterns range from teasing to mind blowing
100% waterproof
Meet your new shower buddy
GENTLE AIR PULSATIONS
Indirect yet powerful stimulation from air pulse technology is the new standard.
SUPER SILENT
Below 45dB, this vibe certainly can't be heard through a closed door.
PLEASURE BUILD-UP
Enjoy a 7-speed air pulse crescendo.
Level up your self-pleasure ritual
waterproof
rechargeable
dual use
Frequently Asked Questions
Glad I bought this
I dont think it feels like oral which some people say it does. It sorta feels like rythmic thumping which is nice. I like this toy a lot. Charger is kind of tricky to use tbh.
Its good y'all.
Kai is very quiet which is important to me. I can barely hear it myself if it's under the covers. I found out on my 3rd or so try that I can go hands free and it's like a teaser and UGH. Its good y'all.
its my secret weapon!!
I sort became obsessed with this toy. I've never reached climax so fast in my life. It's normally hard for me to get there. I like to use it to get things started with my partner and it's improved our sex life so much!! He is into it and I'm coming multiple times a night. *prayer hands*
Wish it were stronger
I have other suction toys and just this isn't as powerful. I still enjoy it in general, it gets the job done but I just wish it were stronger and had more oomph.
We're so sorry Kai isn't working out for you, Liz. This definetly is one of our gentler products. For those who want strong stimulation we highly reccomend our powerhouse clit sucker Aura. Contact us for a discount code. <3
*chefs kiss*
This was my first vibrator and I'm basically *reborn.* It's something I didn't know I needed.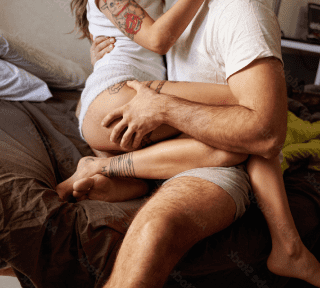 Discreet delivery
Premium Quality, Always
100% Happiness Guarantee
Private & Secure Order
Want 10% OFF your first BerryLemon order?
Sign up for exclusive promotions and first access launch details.
Choosing a selection results in a full page refresh.