Sex toys for lesbians = clit toys, wand vibes, strap-ons, nipple stimulators, butt plugs. You name it. WLW enjoy it.
You might have already-amazing sex with your partner(s), but what if I told you that you could easily upgrade that sex and those orgasms? While doing it old school might do the trick or get the job done… what if you got the job done three or four times every night?
You're likely going to be familiar with the positions below, but I'm going to describe how you can level up these positions with sex toys for lesbians. 
Cue the sapphic satisfaction!
Written by Sexologist Gillian (Gigi) Singer, MPH
Lesbian sex toys & position pairings
Turn up the heat and try these sex toys during partnered sex. Below are some satisfying WLW sex positions (that you may be well acquainted with) and a sex toy pairing suggestion. 

#1 The Spider 
How to: One partner will sit on the other's lap face-to-face; the bottom partner should sit 'criss-cross-applesauce' to allow access to the vulva and also should support the top partner by holding the top partner's butt or hips.
Add these sex toys for lesbians: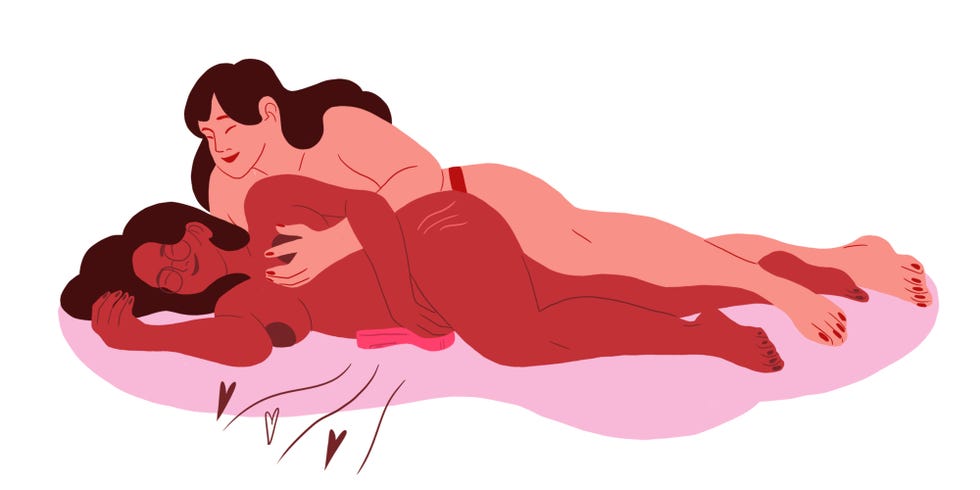 #2 Spooning
How to: One partner lies behind the other, both of you lying on your sides. Use a pillow behind the back of the person behind and under your necks for comfort. 
Add these sex toys:

 #3 The Lap Dance
How to: One partner sits in a chair or on the edge of the couch or bed and plants their feet on the ground. If you can use something to raise one foot a little higher than the other (like a stool), that's great too. The other partner will straddle the (ideally elevated) thigh. And lots of lube to the top of the thigh. 
Add this toy:

#4 Sideways Scissors
How to: Partner A lays on their back with their legs spread. Person B lays perpendicular to partner A who puts one leg on the shoulder of partner B and the other one between Partner B's legs. 
Add this clit toy: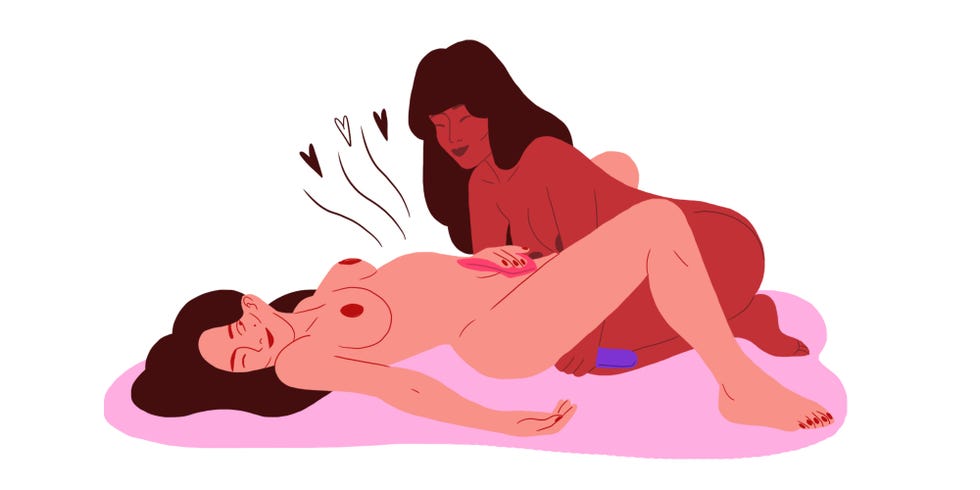 #5 Lay Back and Relax
How to: One partner lays back and the other takes great care of them, by any means necessary.
Add this toy:
Sex toys for lesbians are so versatile and can seriously crank the heat on your hookup! 
Is it getting hot in here, or is it just me?