So you heard about Rabbit vibrators and are intrigued and want to know, "what is a Rabbit vibrator, exactly?" What makes them so unique? If Charlotte from Sex and the City could trade men for a Rabbit vibrator, it must be worth trying out, right?  
Rabbit vibrators have been endlessly popular for decades now, and with good reason. These vibrators are the secret to complete satisfaction. They are powerful dual stimulators designed to be enjoyed not only vaginally but clitorally too. The original rabbit vibrator and dual stimulator raised the bar on vibrators everywhere. 
Today, we'll break down the magic of rabbit vibrators and detail what makes them so dang special. What is a rabbit vibrator, after all? 
Let's hop right into it.
A History Quickie:  The HerStory of the Rabbit Vibrator
The rabbit vibrator originated in Japan around the 1980s. It was against the law to make sex toys, especially if they resembled genitalia. So, a company bypassed the law and designed a dual-action vibrator by disguising it in the shape of a cute bunny and in lively colors.
Soon, the rabbit vibrator hopped right over to the US and into a well-known Seattle sex shop, Babeland. Rabbit vibrator sales skyrocketed even more in popularity when Sex and the City dedicated an entire episode to the rabbit vibrator in 1998. 
So, What Is a Rabbit Vibrator? 🐇
 The vibrator got its name from the clit stimulator that originally resembled a pair of rabbit ears. This infamous function offers you double the pleasure, making it wildly orgasmic. The rabbit sex toy's shape is the same as a standard vibrating dildo, but it has an extra stimulator that extends from the main shaft which offers clitoral stimulation during penetration. It offers both internal and external stimulation helping users achieve a blended orgasm. 
The extra stimulator sometimes has bunny ears that you can position your happy button between. Its main shaft is often textured, slightly curved, and/or bendable and perfect for stimulating the G spot. 
Many could argue, the rabbit vibrator offers the perfect stimulation combination we're all looking for. Vaginal, g-spot, and clitoral – all at once! 
Today, rabbit vibrators come in different shapes, sizes, and different functions for you to enjoy. These days they've ditched the bunny ears and just focus on offering the most ergonomic design for vaginal and clit stimulation. Trust us, with a rabbit, you will be on Cloud Orgasm all day long. 
Why is the Rabbit Vibrator so Popular?
Because of blended orgasms, duh! 
The rabbit vibrators are not only cute but also provide dual stimulation of the clitoris and G spot. Yup, double the fun! Only 18% of vagina owners have reported orgasm through penetrative sex alone. This means 82% need clitoral stimulation as well. 
The rabbit vibrator will take you to orgasm land each and every time you use it. Even Charlotte from SATC said: "Well, it's weird, 'cause, with the rabbit, it's like every time, boom! And one time, I came for like five minutes." She soon momentarily gave up on dating because the rabbit was the perfect bedroom companion. 
When it comes to dual-stimulating vibrators like the rabbit, just prepare to be mind-blown. 
5 Reasons You Should Invest In a Rabbit Vibrator 
Since we've covered the basics and answered the question "what is a rabbit vibrator" let's get into why it's one of the most beloved vibrators around. 
#1 It Gets The Job Done 
There's a reason the rabbit vibrator is one of the most popular sex toys among vagina-owners. The rabbit sex toy all but guarantees a very hoppy ending. 
#2 Dual Fun 
With the rabbit vibrator, you can experience twice the fun. You can choose between vaginal or clitoral stimulation or have the best of both worlds. You can always count on your rabbit vibrator for toe-curling-sheet-pulling orgasms. 
#3 It is Easy to Use
With a rabbit, you can easily get dual stimulation with only one hand without having to twist your arms and wrists in weird directions just to hit your buttons. Or you can always use it hands-free. 😉
#4 It's Customizable 
Rabbit vibrators have multiple vibration settings you can choose from. Fleur's dual motors can be used independently so if you want to start slow, it's super easy. Some rabbits also have thrusting and pulsing settings (oh my). So you can always choose the perfect stimulation level for you and your needs. 
#5 Fantastic for Foreplay
Use your rabbit vibrator while your partner gets busy with their hands or mouth. It's a fun way of adding some spice to the bedroom. You can also massage your man with the rabbit vibrator.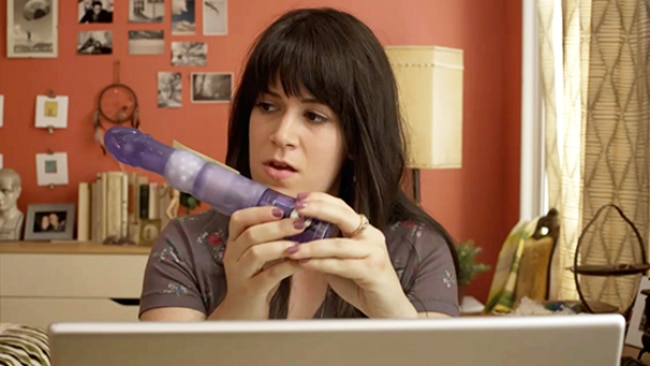 6 Tips For Using a Rabbit Vibrator
Using a rabbit vibrator for the first time might seem scary, but don't worry. We are here to ensure it's a smooth ride. 
#1 Keep your vibe clean and charged.
Ensuring that your rabbit vibrator is clean and charged before you use it is very important. This will save you some time and prevent that awkward situation from happening, like the rabbit vibrator dying on you. 
#2 Take time to relax and get comfy.
First, you need to relax your entire body before inserting the rabbit in the hole. When you are aroused and relaxed, inserting the rabbit sex toy will be easier and more enjoyable because your vagina will open and lengthen. 
#3 Get turned on
Before inserting the rabbit vibrator, you need to take your time and stimulate your clitoris to wake your entire vulva and boost arousal. If your entire vulva is not aroused, then babe, your G spot is not making its appearance. 
When you are aroused, you can insert your rabbit vibrator and turn it on when you are hot to trot. The rabbit vibrator will apply just the right amount of pressure to your G-spot to get you to the height of pleasure. If you are not there yet and things still feel uncomfortable, return to stimulation. 
#4 Get things wet
Lube is great to get things feeling more comfortable when it comes to internal sex toys. And if you want to switch to some bum fun, remember to use twice the amount of lube because the anus does not lubricate itself like the vagina. 
#5 Experiment with different positions.
Feel free to get down in different positions and try different angles and settings. You can use your hands or enjoy it hands-free. Just remember to breathe throughout the different settings, and if you want to make some noise, go crazy, babe!
#6 Switch things up
The rabbit vibrator is designed for internal and external stimulation of the clitoris and G spot, but that does not mean that's where it ends. You can switch things up by using the long arm anally and the smaller arm to stimulate the perineum. This makes the rabbit vibrator ear-ristible for anyone, no matter what your sexual identity is. 
Introducing Fleur the Rabbit Vibrator - The Best Bunny For The Job
Fleur is a powerful dual stimulator that is all about maximizing pleasure. It will become your new favorite sex toy — you won't be able to get enough of it. Let's have a look at some of Fleur's benefits. 
The Bunny-Fits of Fleur
It has 10 massage modes: 

There's a sexy setting for everyone. Whether you like it nice and slow or wild and powerful, Fleur will always deliver. 

It has dual motors:

This allows you to use the motors individually and gives you the option of how you want to be stimulated. 

It has a ribbed texture: 

Which makes things so much more intense and pleasurable!

It is made of body-soft material: 

It is silky, soft, and made of medical-grade silicone, perfect for sensitive vaginas.

It is curved & bendable: 

Its shape allows it to hit the spot perfectly.

It is a dual stimulator: 

You can enjoy clitoral and G spot stimulation and prepare yourself for blended orgasms. 

It's USB rechargeable and waterproof: 

So you can keep enjoying your bunny and have some fun with it in the bath or shower. 
Who Will Enjoy Fleur the Rabbit Vibrator?
Everyone can enjoy it! If you enjoy dual stimulation, Fleur is made for you! 
It is also for those who can't orgasm from penetrative sex alone and need a bit of extra stimulation. It's also great for those who want to add a bit of spice to coupled foreplay. 😉
 
Article Summary: What is a Rabbit Vibrator 
Made popular in the 90s this infamous vibrator was named after the bunny-shaped clitoral stimulator that extends from a vibrating dildo. At the time, this was groundbreaking in terms of pleasure products. To this day, rabbit vibrators are extremely popular and offer ladies intense internal and external pleasure.
Everyone should have a rabbit sex toy, whether you are single or in a relationship. It will definitely spice up your sex life and make you go at it like bunnies. 
We hope answered all your questions about the rabbit vibrator and inspired you to hop on the rabbit sex toy trend. Trust us, it adds the perfect vibe to your life, and you will be coming back for more. 😉